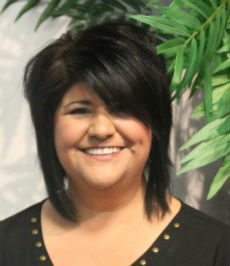 Dolores Garcia
Interim Youth Pastor
Delores grew up in Chino, CA and accepted Jesus at age 18.
She has been married to Roman Garcia for 30 years and has one beautiful daughter named Faith, son-in-law Reyes, and a new grandson Reyes III. They own a very successful construction business here in Tulare County.
Delores and Family attended Landmark for the fist time in 2001 and never left. She attended and graduated from Landmark Bible Institute, served three years as an usher, and assisted in the Youth Department for seven years and has served as interim Youth Pastor for the past five years. She is also Pastor's Armor Bearer.
Delores is a beautiful and faithful servant with a heart after God. She is a woman of true character and integrity. Her heart is to know God and lead others to him.