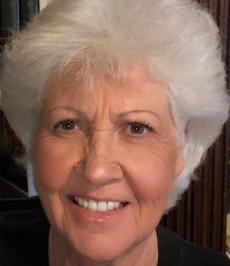 Pastor Paulette Blaylock
Senior Pastor
President and Founder of LCC August 11, 1996
A woman with a true heart after God, she carries a consistent anointing on her life to preach the Word in a simple yet powerful way.
Pastor Paulette became a widow when her husband and first-born daughter were killed instantly on November 9, 1987 in a car accident with a drunken driver, leaving her alone with her seven-year-old daughter Sara. God revealed Himself to her at that time in a mighty way. She then traveled for ten years in fulltime ministry doing revivals, churches, women's conferences. And many doors began to open to Christian TV: TBN, Daystar, and various others. In 1996, Paulette returned to her hometown of Porterville and founded Landmark Christian Center.
Landmark is a church hungry for the presence of God. Pastor Paulette is a revival historian, pastor, author, singer, mother, and now Nana to Ainsley and Parker.
Pastor Paulette and her flock enjoy a beautiful love relationship with God and each other. She authored her first book "From the Furnace of Affliction to a Wealthy Place". She will tell you that she is a woman who lives in a wealthy place – the Presence of God.